Products have reached consumers
Satisfied customers and five-star reviews
Feedback on instant body relaxation
Recommended by 50+ recovery experts
GALAXIUM is the Best planetarium galaxy projector
Live your own experience with GLAXIUM
Galaxium
is the perfect way to
relax
and
fall asleep
. It features a soothing light show that projects stars and galaxies onto your ceiling and walls. The projector is also adjustable, so you can customize your experience.
Inspired by the missions of the telescope james webb, the idea of Glaxium originated. See stars on your ceiling like you're in space.
Disconnect thoughts: Your brain gets re-focused and thoughts do get distracted from daily routine by the soothing light, stopping them from keeping you awake.
Studies have shown that the technique employed by GALAXIUM can help you to reduce the time you need to fall asleep by up to 40%.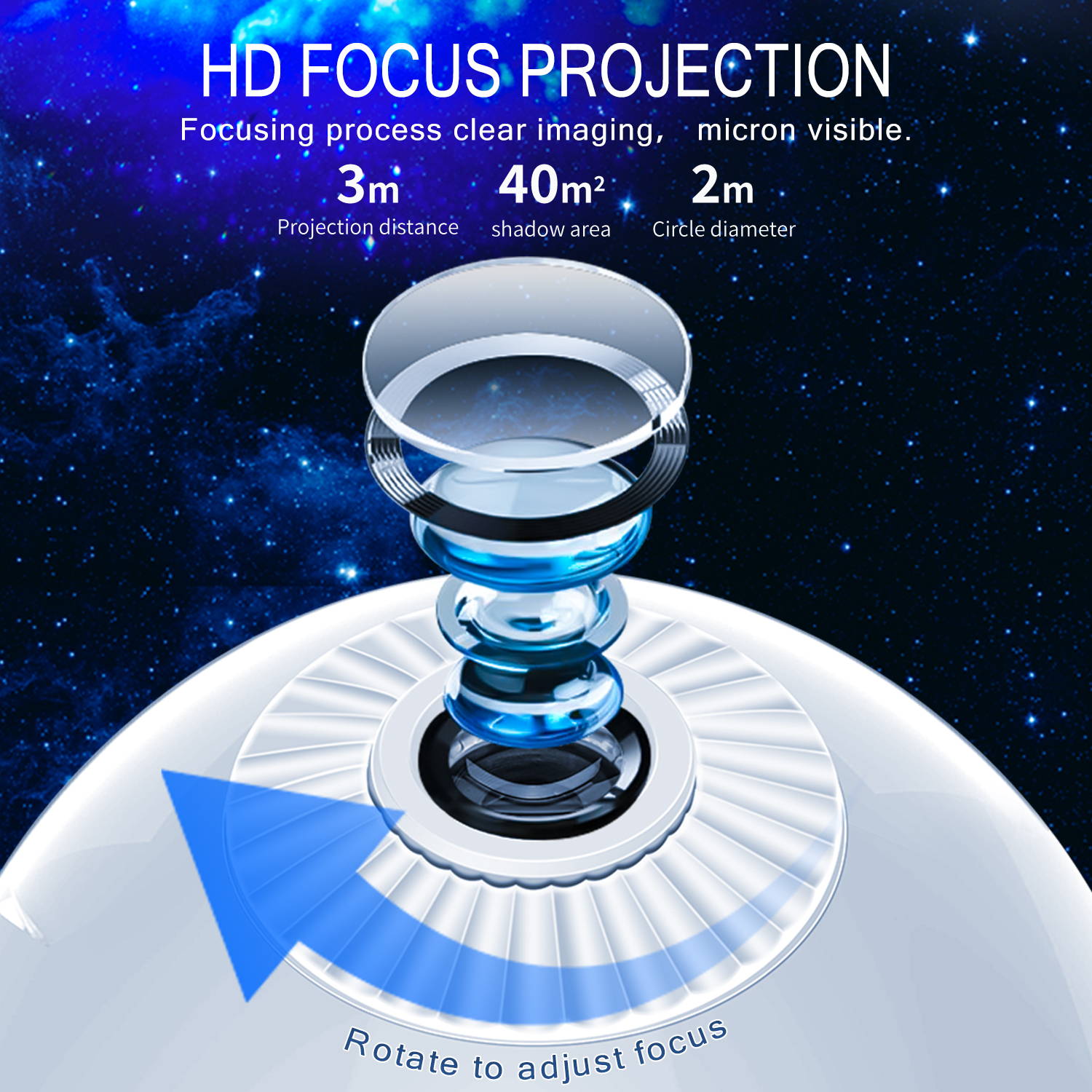 Multiple Display Modes Optional & HD Galaxy Projector
Multiple Display Modes Optional: Support independent control of the Projector Lights (press the second button to turn on/off) and Insert Star Light Disk (press the third button to turn on/off/switch the light mode). Galaxium is silent, which helps create a soothing sleeping environment. The fourth button can turn on/off the star rotation and press 2 seconds for a timed shutdown (fixed for one hour).
HD Galaxy Projector: Twist the top screw ring to adjust the focal length for precise imaging to fit the projection distance. Support up to 3M projection distance and 40㎡ projection area. Perfect for decorating rooms. Proper rotation to remove the lamp cover, stars sprinkled around the room, bring the magic indoors starry light show.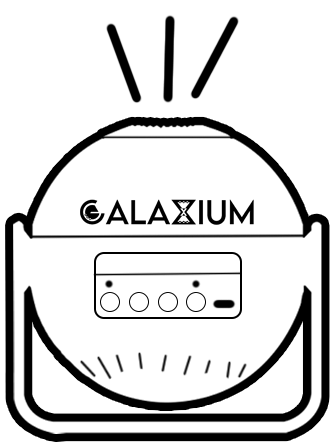 Best planetarium galaxy projector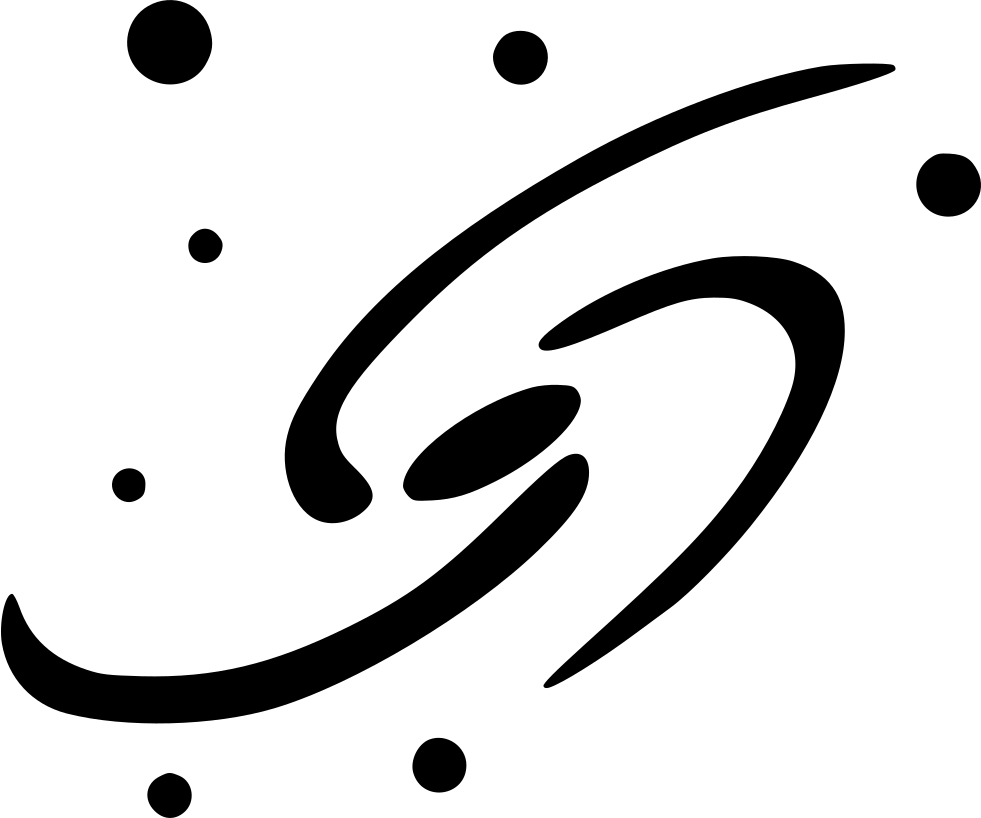 7 different films (Solar system, Moon System, Milk way..)
Better Sleep & Improved Mood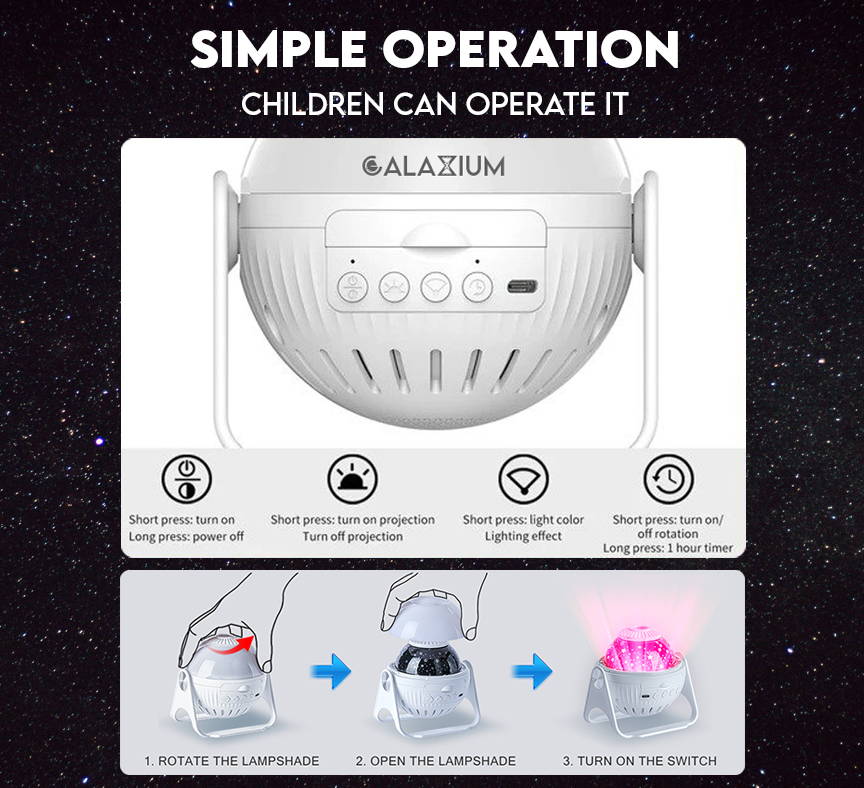 Main light focusing HD projection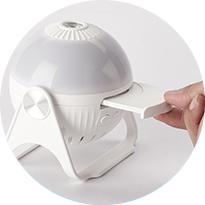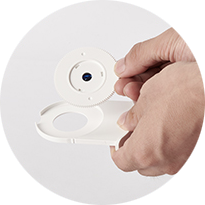 2. Insert the film into the tray
3. Insert the tray back to Galaxium
Let's Hear What Our Customers Have To Say
We fulfill all your orders as quickly as possible.
Gain peace of mind with 24/7 support.
Free return if you don't like the product.
Make safe purchases with our Payment Policy.